Tel: 028 9752 8190 or 07434 830751
Email: info@BrainBoxComputers.co.uk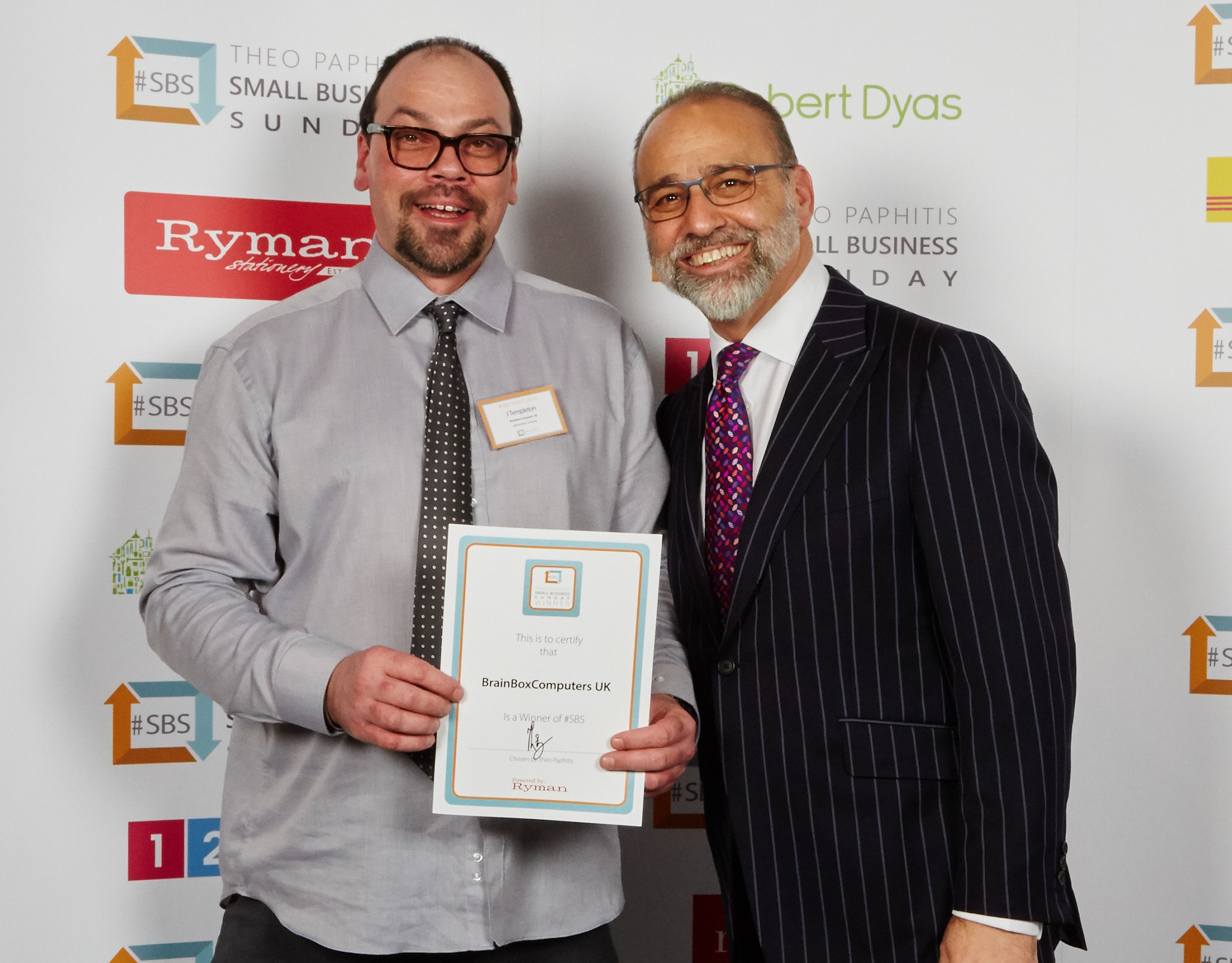 On 7th November 2016 we were hand-picked by former star of Dragons Den and retail magnate Theo Paphitis as #SBS (Small Business Sunday) winners.
Meeting Theo in Birmingham on 3rd February 2017 to receive our award certificate also John Mills from JML LTD and current Dragons Den star Deborah Meaden at The ICC was a special exciting day and a wonderful networking opportunity.
Theo has a unique way of making you want to work even harder, he is a very inspiring individual and I loved his no nonsense approach and his positive attitude to life. He even gave me a goodie bag filled with tools, stationery, kitchen utensils etc. from his own retail outlets of which there are many.
I was equally impressed with Deborah Meaden and John Mills and again thanks to Theo received some very helpful tips and advice from them both.
I am very much looking forward to #SBSevent2018 where I will get the chance to meet past and new winners.
Copyright© 2018 BRAINBOXCOMPUTERS.CO.UK